WEDDING PACKAGES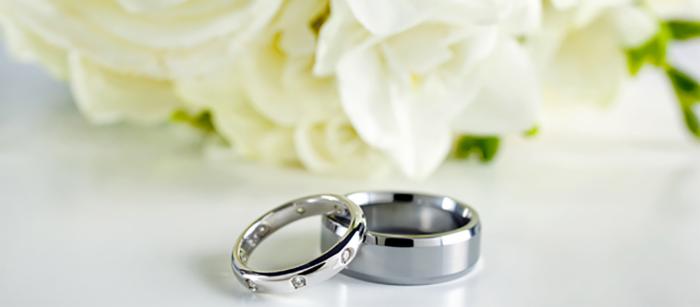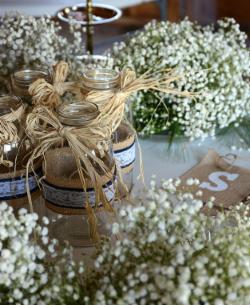 Thank you for considering On Eagles Wings Inn for your special day! Located in Midland, Michigan the years of our inn hosting and activities have been rewarding for our family business. After much consideration and encouragement, in 2014 we expanded the inn offerings to include wedding ceremony and reception activities. A quiet, secluded country setting with nature's beauty and sounds offers a unique and lovely environment for your "dream come true" celebration. Attention to detail by our experienced innkeepers and staff is available as you plan and experience your important milestone with family and friends. We are open to your custom plans and ideas and with flexibility can ensure that your guests see your fingerprint in every little detail.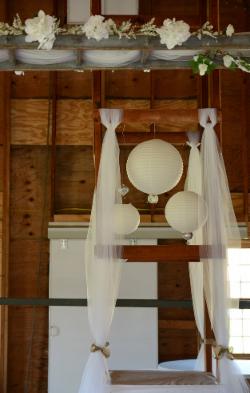 Site locations for the wedding ceremony include wooded wedding amphitheater, prairie birch grove, lawn/pond, barn background, and barn hayloft sites. The barn hayloft level is available as a rainy day alternative if you choose an outdoor wedding site. The Amish built barn was formerly home to quarter horses and angora goats and has been fitted with handicap accessible entrance and exit. Additional photos of the inn properties are included in other tabs on this website, www.oneagleswingsinn.com
To check availability and schedule a 1+ hour complimentary site visit Monday-Saturday, please email us at info@oneagleswingsinn.com with the following information:
Name and address of Bride
Name and address of Groom
Preferred event date
Email address
Phone number
List site visit date and time options. We are closed Sundays.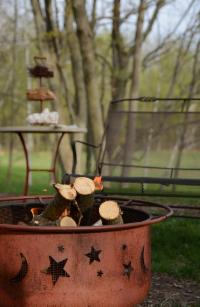 Features of the inn wedding sites include:
· Clean, safe, secure multiple event sites
· No charge for one hour rehearsal
· Local, family owned 200 acre property
· Complete privacy for wedding party and invited guests
· Free on-site parking, with arrival parking site guides
· Guest numbers limited only by site selected
· Overflow from barn hayloft capacity (150 guests) easily available with rented tent
· Inn property located within a 10 minute drive north of the Midland Mall
· Many amenities available for the bridal couple. Details discussed in meetings and during site visit with event coordinator.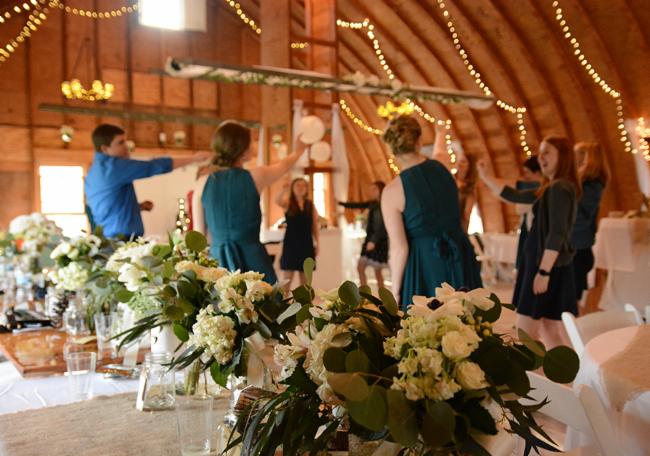 Wedding Venue Pricing
For up to 150 guests.
Ceremony Only – up to 3 hours,10 a.m.-2 p.m. - $1300-$1800, depending on day of week
Reception Only – up to 5 hours, 6-11 p.m. - $2000 - $3000, depending on day of week
Ceremony & Dinner Reception - up to 7 hours, 4 p.m. - 11 p.m. $2800-$4100, depending on day of week

Ceremony & Brunch Reception - up to 6 hours, 9 a.m. - 3 p.m., $2000-2800, depending on day of the week

Reservation secured by 30% payment
Credit card payments accepted
Meal and beverage service by select approved vendors. Customized meal plan.
Facility chairs and round tables available for 150 persons. Additional fee for more persons.
Additional fee of $400 if alcohol served.
Ask about discounts for 75 or fewer total people.